The TOP 12 Off Grid Christmas Gift Ideas
Continuing with our Top 12 Off Grid Christmas Gift Ideas list here's #9
#9 Outlander

20L/33L- Backpack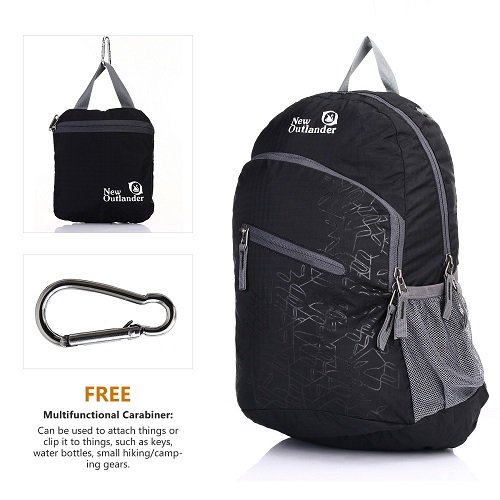 >>For full details and reviews on Amazon Click Here<<
This pack is deceptively large. I was able to fit a pair of jeans, a t-shirt, cargo shorts, underwear, a packable windbreaker, a pair of hiking shoes (size 15!!!), sunscreen, boonie hat, baseball cap, glasses case, passport, iPhone, charger, socks…basically everything I needed for a day PLUS contingencies (sans towels).
Reviews…
It's super light, and even though I CRAMMED it totally full, the zippers were never an issue. It packs down to about the size of 4 CD's, and when full, it's not much smaller than a standard backpack. The incredibly lightweight material feels pretty strong for normal wear and tear, and it's relatively water resistant. We went sailing and it stayed with me the whole time and nothing inside got wet, despite constant spray from the waves.

Would it protect a camera in a rain storm? No, definitely not, but it'll keep your clothes dry enough in a sprinkle. I could do without the design on the pack circa 1993, so I chose green, which minimized this minor annoyance. The model I got was slightly improved from the pictures shown (again, see my pics). Mine has an additional, small zippered pouch on the front, which I used to stash my iPhone and wallet. Hats and sunscreen went into pocket #2, and everything else went into the main compartment. Really happy with this item so far.

Did I mention that I'm 6'5″, 320? I'm a big dude, and, while I looked like a tween girl with a mini-backpack, I was totally comfortable in this pack, and it easily went on and off.
Make Sure You're Entered To WIN Our #1 Stocking Stuffer!
On to our next off grid stocking stuffer…