Here's The Proof That Climate Change Is Real
Do you believe that climate change is an ongoing issue? 
What if I told you that August 2016 was the warmest August in 136 years of modern record-keeping?
Climate change is a difficult thing to get people to care about. It is a slooooow motion disaster.

We think in terms of weeks, months, and quarters while climate change operates in terms of decades and centuries.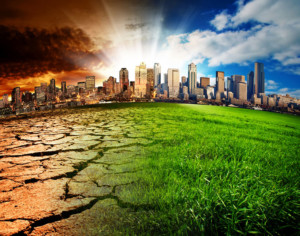 A large portion of the population believes we are going to have to get slapped down hard by Mother Nature before we take it seriously (i.e. a killer heat-wave, a famine caused by flooding or heatwave, a city submerged, etc). Some of this occurs naturally but how much of it is caused by the steady rise in our planet's environmental temperature?
My frustration is that we should not need to wait for disaster to prove it.
By then it's too late. Hind site is 20/20 sure but when were talking about the health of our own planet it's not up for debate.
What we do need to do is make it clear that scientists are certain this is going to happen, signs of it that were predicted 40 years ago, and it is in fact happening already. If NPR is waiting for public sentiment to come around in the issue before being honest and open about it, who do they think is going to do that?
I'll tell you who… YOU!
If in doubt, they can simply review the NASA web site http://climate.nasa.gov
My concern is that I sometimes see the Koch name as a sponsor of public media productions. So I fear that money is a part of the reason for the virtual silence and innocence of NPR, PRI and PBS about the issue.
We need to change. Not the climate. 
So what can we do about it you might be asking?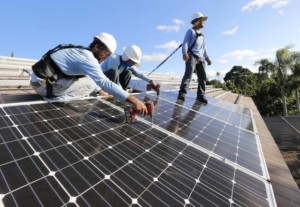 For starters, we can stop adding more CO2 to our atmosphere by going solar and begin to reverse the increase we've caused!
Want a complete cost breakdown of our 24ft x 20ft off grid home including the building materials list?