The One and Only… Evac 3 Survival Tool
Put an Evac 3 in EVERY vehicle you own!
One Second Is All It Takes!
One single second can turn your life upside down….
Don't believe me?
Watch this short video to see how in an instant a normal day can turn into a nightmare, and learn how you can survive it …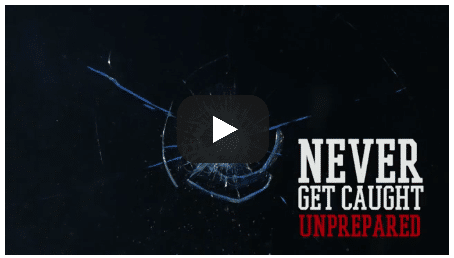 This is one threat that takes an entirely new kind of preparation… Your Go-Bag isn't going to cut it for this one….
The Evac 3
At just over 3-inches in length and .6 ounces in weight, the Evac3 easily fits on your keychain, in your pocket or stashed in your glove compartment. In the event of an accident that would otherwise leave you trapped in your vehicle, simply pull the clip away from the product to reveal the cutter (blade). Hook this over a jammed seat belt and pull diagonally to free yourself. To activate the window breaker, simply push the black head against the corner of a side window until the concealed spring-loaded spike releases and shatters the window.
This is the BEST EVAC TOOL you've ever seen
How It Works
Pull the blade guard away from the tool to expose the razor sharp belt cutter.

Pull the blade diagonally across a jammed seat belt with the steel blade to quickly and easily cut yourself free.

Break the Glass by pressing the black head of the tool against the corner of your window until you hear a click.

This will release the spring-loaded, hardened steel tip that will shatter the window and allow you to escape a sinking vehicle.

Use the built in whistle to signal for rescue and save your voice.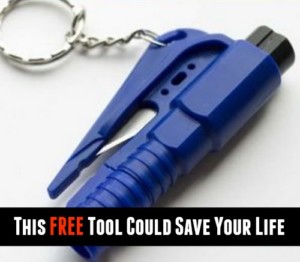 The Evac 3 Survival Tool can slice through the toughest seat belt fibers to free you from restraints when you need to get out of your vehicle immediately.
It can smash a window to help you climb to safety before fire or water consume your car…and you.
The high-powered whistle summons aid and alerts rescuers.
This tool is 1/10th the weight of any other rescue tool on the market — it is a mere 0.6 ounces.
At 3" long, it's about the length of your finger, complete with a key ring attachment, so you can have it on your person at all times, or easily store it in your car.
>> Click here to claim yours for free now <<
So if you snooze you lose!

P.S. If you like this tool and want ALL the others we're giving away you can get them ALL right here!
PLUS… you might also want to check out the Survival MD Guide. Our #1 most downloaded survival eBook.
CLICK HERE for our complete review of the Survival MD Guide.