The TOP 12 Off Grid Christmas Gift Ideas
Continuing with our Top 12 Off Grid Christmas Gift Ideas list here's #7
#7 RunningSnail Self Powered AM/FM NOAA Solar Weather Radio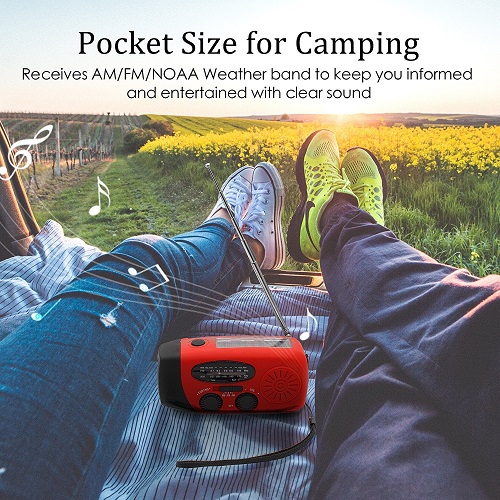 >>For full details and reviews on Amazon Click Here<<

Reviews…
Bought this Weather Radio to add to our emergency kit and tested it out when I received. Very, very pleased with this compact little unit!

Seriously everyone should have one in their car- if your car battery dies and you can't charge your cell on it, this will give you plenty of charge to call for help. I plan to bring when camping, too. Only 5″ long, great item to add to survival backpack, keep in car, and at home for emergencies.

Simple and intuitive to use which is good in an emergency situation. After prepping the battery with 3-5 min of cranking I tested the light, radio, and USB charger. After testing all those things I was still able to charge my iPhone from 75% to 92% on that initial crank and it didn't take abnormally long. The flashlight works fine and the radio works great on WB for NOAA station and on FM. For some reason AM reception is a little scratchy static-y, though pointing antenna in to find best signal helps. Also the dial tuning makes it easy to find a signal, plus there is a signal light that comes on when you find the best signal. Awesome!

The Weather Radio can be a bit hard to hold when cranking as you can't wrap your fingers around the unit when cranking or the crank will hit  your fingers. Best way seems to be to hold upright on the edge of a surface (table, knee, etc) and secure with one hand pressing down and cranking with the other.
Make Sure You're Entered To WIN Our #1 Stocking Stuffer!
On to our next off grid stocking stuffer…