Thank You For Subscribing!
We look forward to providing you with some

truly

 valuable off grid content and inspiration.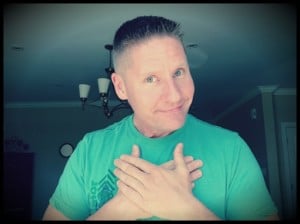 We're also going to work hard to build a lasting two way relationship with you.
We really do want to hear back from you so that one day you can share your own off grid adventures with us and we can tell the world about it.
We made this website to as much about YOU as it is about us.
So feel free to ask questions, comment on our posts and share your off grid experiences or inexperience's with all of us.
Your contribution is what makes our website unique and makes it a place people truly want to keep coming back to.  
* IMPORTANT *
We just sent you a special welcome email and it will look some thing like this…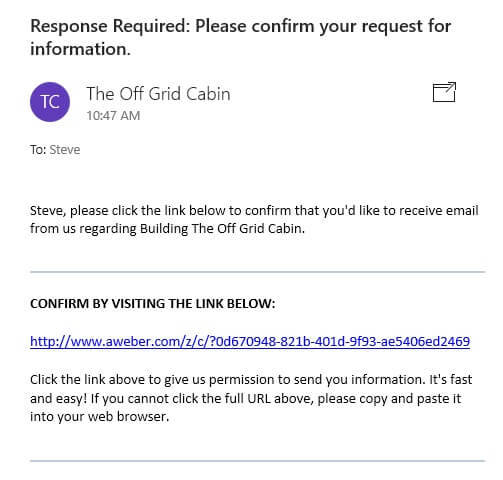 We all know even Hotmail & Gmail make mistakes so BE SURE to check your spam/junk folder in case you missed it.
We ask that people please confirm being added to our weekly newsletter so that we know we're sending our information only to people who are interested :)
You can also white-list our email address so that you never miss a single email by mistake.
So Here's What You Can Expect From Us Every Week…
The Off Grid Cabin newsletter is sent out on a weekly basis and contains:
A short summary of the most viral posts and video of the week
Interviews with fellow off grid bloggers and homesteaders
Recommended off grid reading from around the web
The next build phase of our 20ft x 24ft off grid cabin
Access to all our must read off grid eBooks
Informative off grid content
Lots More!
We may also send you an additional email from time to time that may include a cool contest we're running, a free giveaway, maybe a question or two so that we can learn what are the learning/reading priorities that you have.
That way we can BEST serve you the content you would like to read. 
If there's something you'd like us to dive into more detail about or something you think your fellow readers would love to see drop us a line and tell us.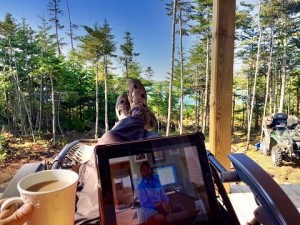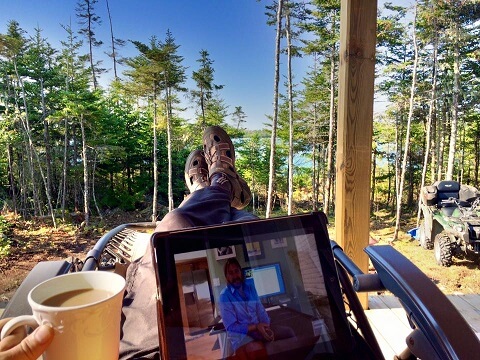 You can think if me as your own personal curator of off grid content.
Remember: Watch your in-box every week for an email from The Off Grid Cabin.
Two More Things Before You Go…  
1. Every month we choose five new subscribers to send a $25 Amazon Gift Card JUST FOR SHARING our website on social media with a kind word or two :) 
Share Our Newsletter With Your Friends & Watch Your In-Box!
[social_sharing style="style-9″ fb_like_url="https://theoffgridcabin.com/subscribe" fb_color="light" fb_lang="en_US" fb_text="like" fb_button_text="Share" tw_lang="en" tw_url="https://theoffgridcabin.com/subscribe" tw_button_text="Share" g_url="https://theoffgridcabin.com/subscribe" g_lang="en-US" g_button_text="Share" alignment="left"]
2. You can help us keep this website FREE for by reading the info on our How You Can Support Us page.
If you want to know more about us and discover our full story then head over to our About Us page.
Lastly…
Looking for WHERE TO GET STARTED?