TOP 12 Off Grid Christmas Gift Ideas
Let's start off our Off Grid Christmas Gift List with the #1 stocking-stuffer that we're giving you a chance to win with our 12 Days Of Christmas Off Grid Giveaway Contest!
#1 GTshine Portable Ultra High Capacity Solar Power Bank

 🎅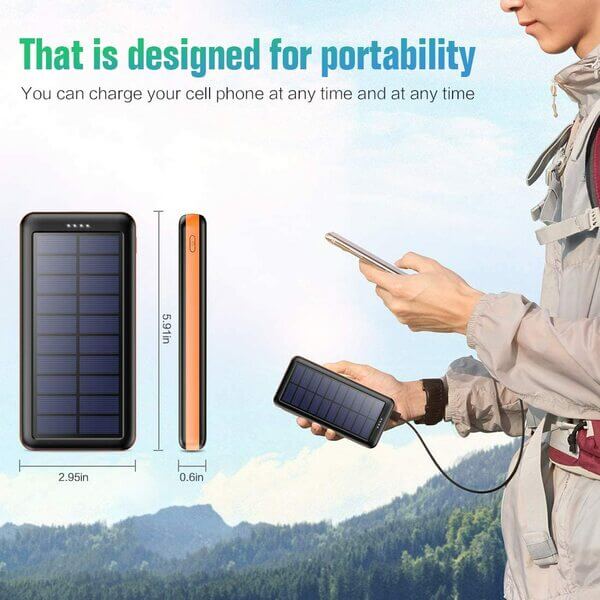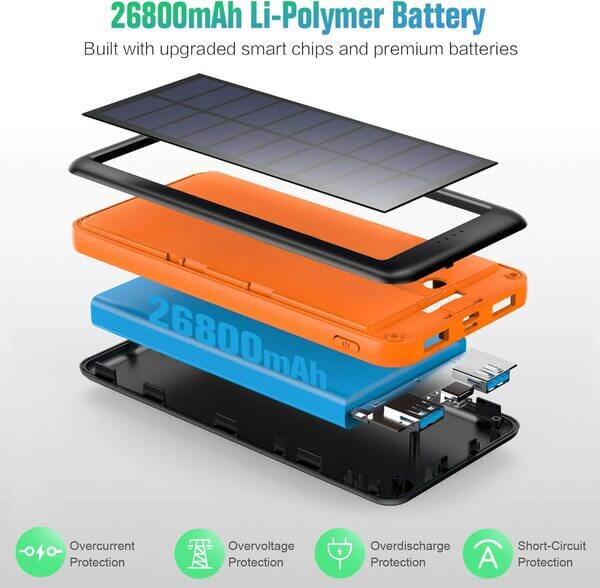 QTshine 26,800mAh Solar Charger/Power Bank: The solar power bank built-in 26800mAh Li-polymer battery, it's enough to charge an iPhone 11 for 6.8 times, a Samsung Galaxy S9 for 5.8 times, an iPad Pro for 2 times.
REVIEWS
I got his over a week ago and have already used it several times. Charging it fully with electric power for the first time took some time. I have then used it to charge my phones. On full charge, this power bank charges my phone about 6 times.
First of all it is real 26000 power. I had some power banks before which has lower Power than advertised.
Took this solar charger on a two week camping and kayaking trip and loved it! We were a group of about 20 campers and we had all bought different solar chargers so it was fun to compare whose worked best. I'll just say people were fighting over getting to use my charger!
>>For full details and reviews on Amazon Click Here<<
Make Sure You're Entered In To WIN One For Yourself!
The 12 Days of Off Grid Christmas Sweepstakes
On to our next off grid stocking stuffer…