The TOP 12 Off Grid Christmas Gift Ideas
Continuing with our Top 12 Off Grid Christmas Gift Ideas list here's #6
#6 Potable Aqua Water Tablets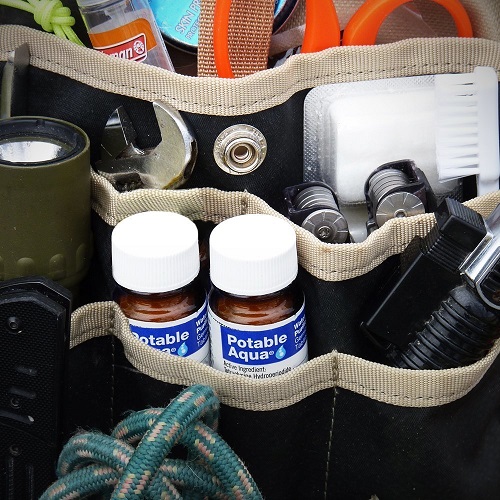 >>For full details and reviews on Amazon Click Here<<
Details
These Water Tablets do exactly what they're supposed to do.
One bottle of 50 Potable Aqua Germicidal Water Purification Tablets

Makes questionable water bacteriologically suitable to drink within 35 minutes

Emergency water purification tablets effective against Giardia lamblia when used as directed

Water purification for camping, hiking, international travel and natural disasters

Portable water treatment tablets used by military and emergency organizations worldwide
In a nutshell, use according to the directions and you'll be just fine. The bottle contains 50 Water Tablets; you use two per quart of water. In really murky water, I use three.
Reviews
I love these tablets. They are portable to carry around, and easy to use. 2 tablets to a Liter (32 fl oz) of water, or 1 tablet to 500mL (~16fl oz) of water.

The active ingredient is Tetraglycine Hydroperiodide 16.7% and each tablet contains 6.68% of Titratable Iodine. This is the same stuff that I used in the military, but just to be sure, I opened a bottle and got three quarts of water from the Ohio River. Murky stuff. The first quart was treated with just the Potable Aqua (2-1/2 tablets).

Sent to some friends in Puerto Rico following the hurricane so that they have safe drinking water. I wish they didn't need it, but they do and this is effective so that they can have water to drink.
Make Sure You're Entered To WIN Our #1 Stocking Stuffer!
On to our next off grid stocking stuffer…