The Off Grid Cabin Complete Materials and Cost List
The Materials We Used For The Build
Below you can download our PDF file that contains a complete break down of the materials used to build our 20′ by 24′ solar powered off grid cabin.
We've included the name of each component, qty, cost and overall cost. We've made sure to include the lumber lengths, windows and door sizes, as well as the cost of the steel roof, the complete vinyl siding required, and all the miscellaneous hardware we used to complete the job (screws, nails, glue, tyvek, staples, joist hangers, hurricane ties… etc)
We cover it all!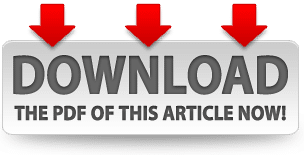 I've also included photos of each page for those that just want to quickly browse through them without downloading.
In addition, I'm putting together a complete solar system, rain catch and first flush system, as well as a complete interior how to in future.
Enjoy!!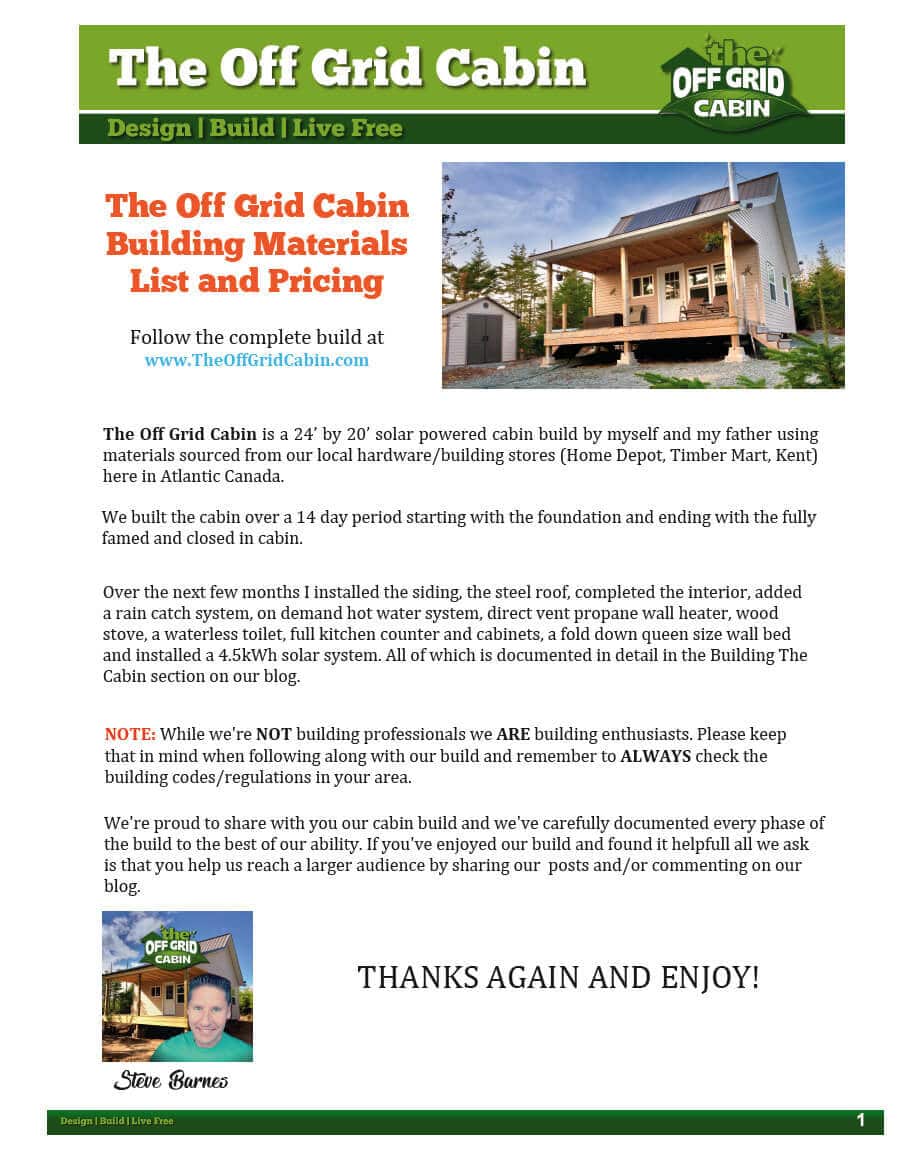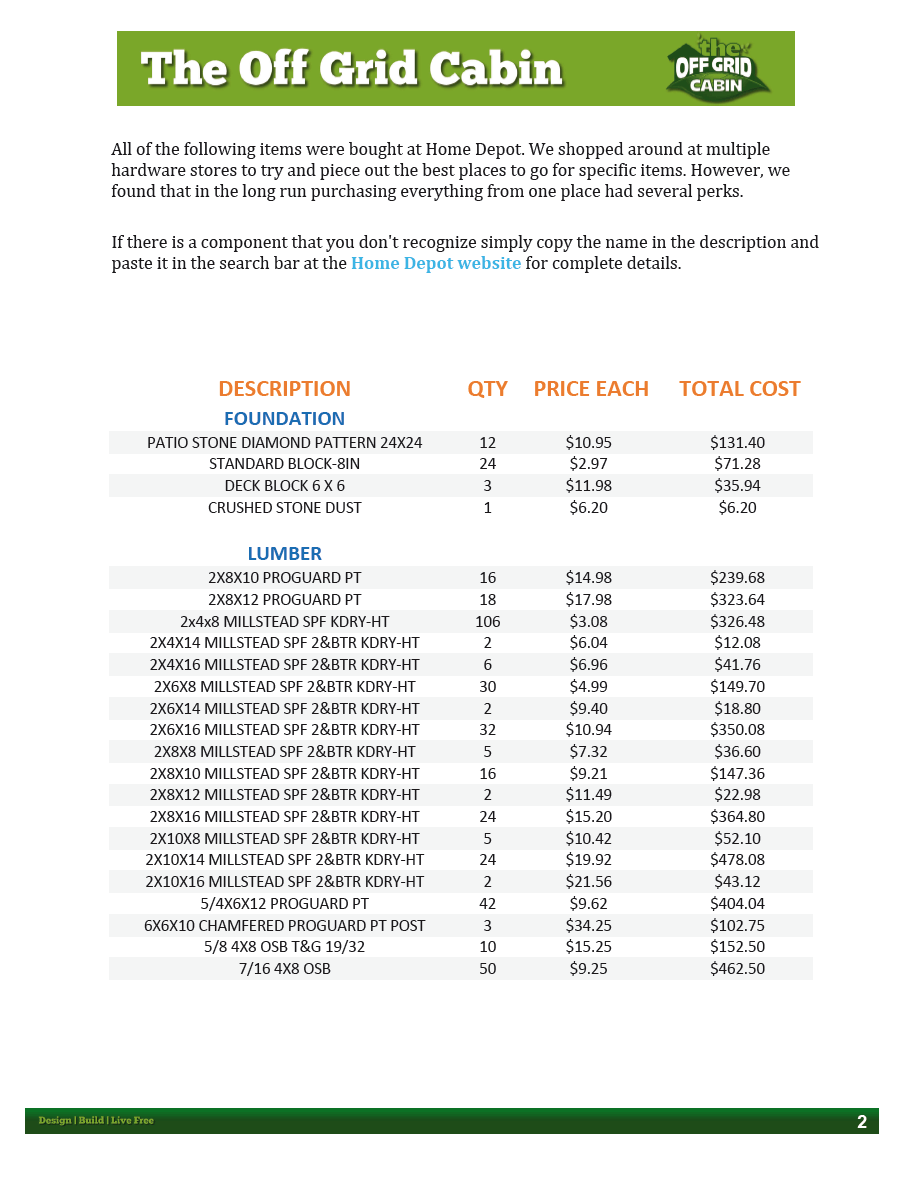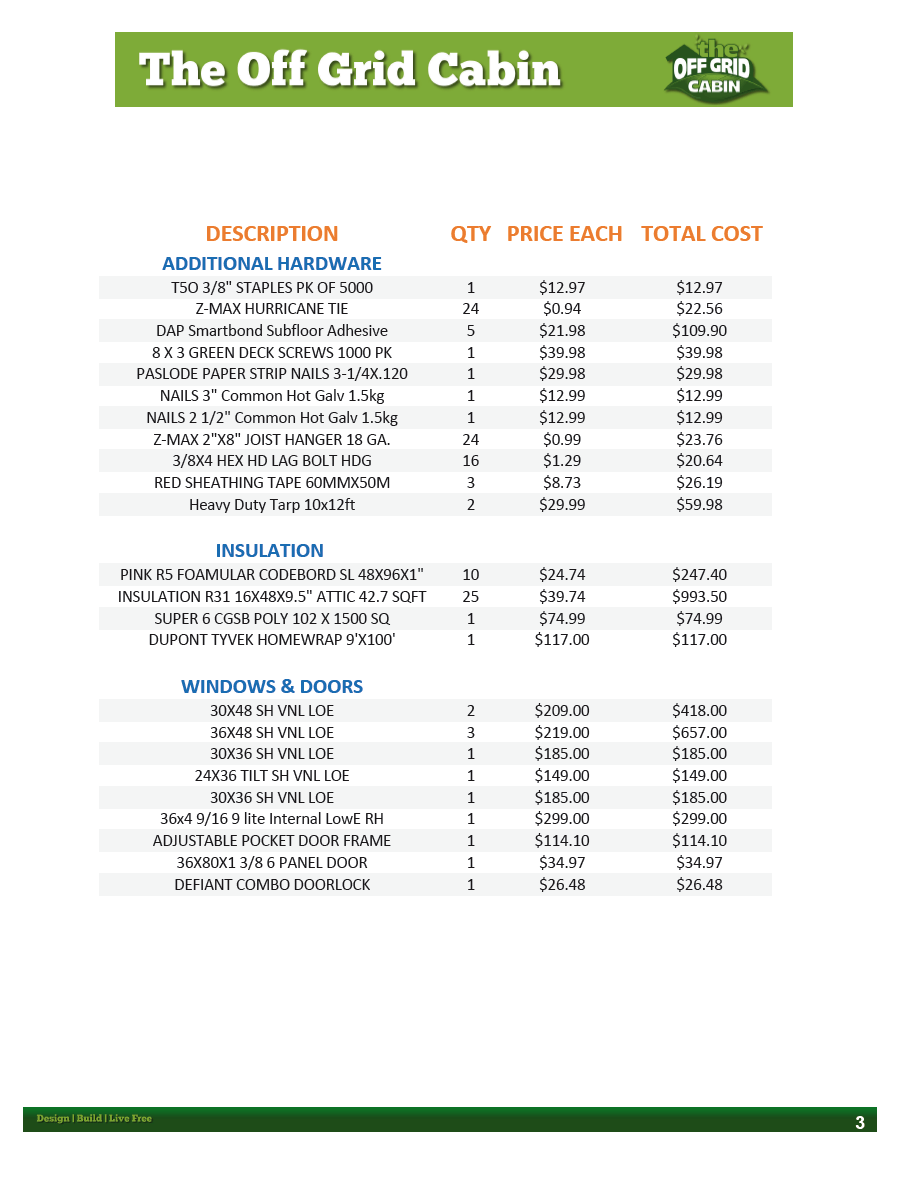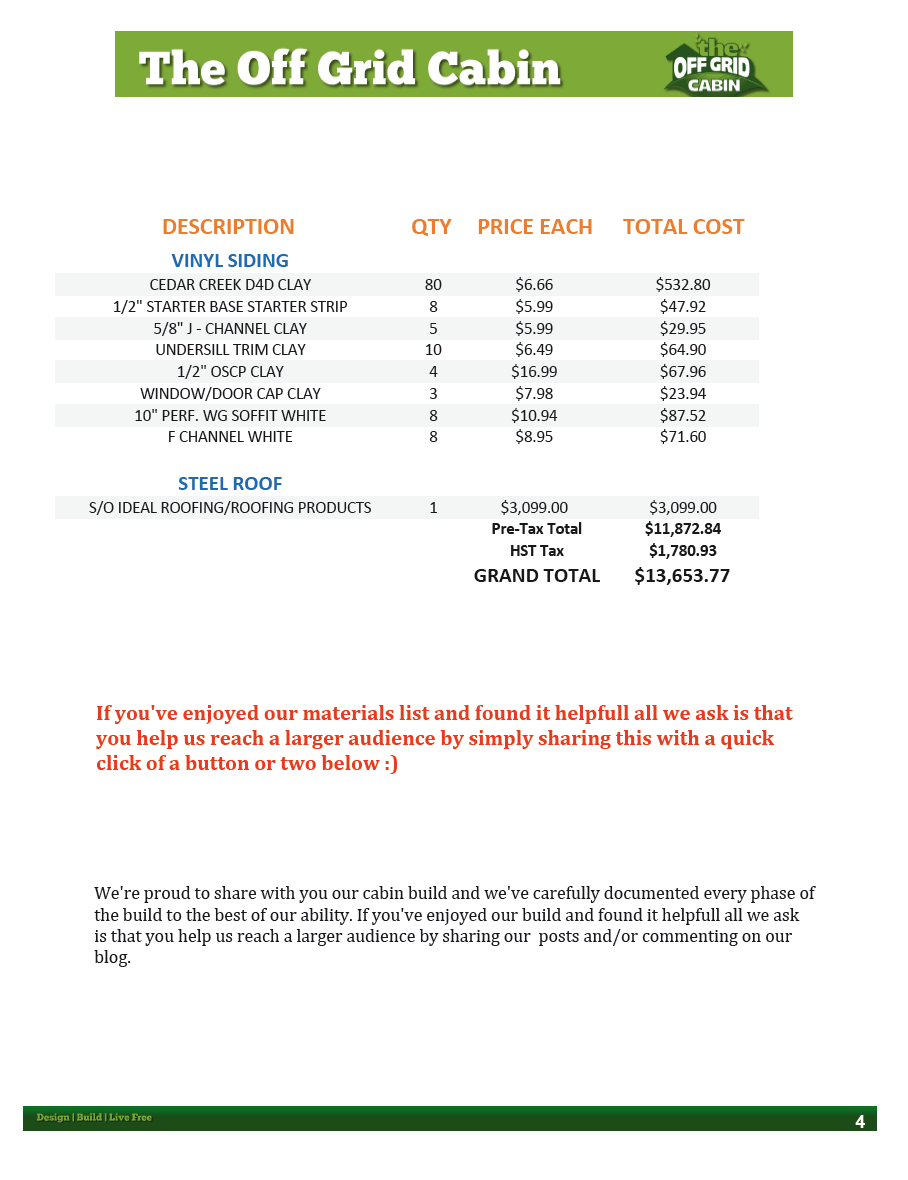 We'd like to take a second to say THANK YOU and let you know we have several other off grid goodies here on the website set aside for you.
Have you checked them all out yet?
We have curated a special Off Grid shopping goodies bag RIGHT HERE for all our fellow off grid dreamers and builders!
Your Turn…
Is this a design you feel confident in attempting yourself?
Let us know in the comment section at the bottom!
Oh, and yup…. you guessed it! We have a special Pinterest Pin for all our devoted Pinterest pinners out there.