The Off Grid Cabin Complete Materials and Cost List
The Materials We Used For The Build
Below you can download our PDF file that contains a complete break down of the materials used to build our 20′ by 24′ solar powered off grid cabin.
We've included every component, qty, cost and of course the overall total. We've made sure to include the lumber lengths, windows and door sizes, as well as the cost of the steel roof, the complete vinyl siding required, and all the miscellaneous hardware we used to complete the job (screws, nails, glue, tyvek, staples, joist hangers, hurricane ties… etc)
We've also created a post covering ALL the tools and equipment used to build our cabin right here.
You name it, we've cover it all!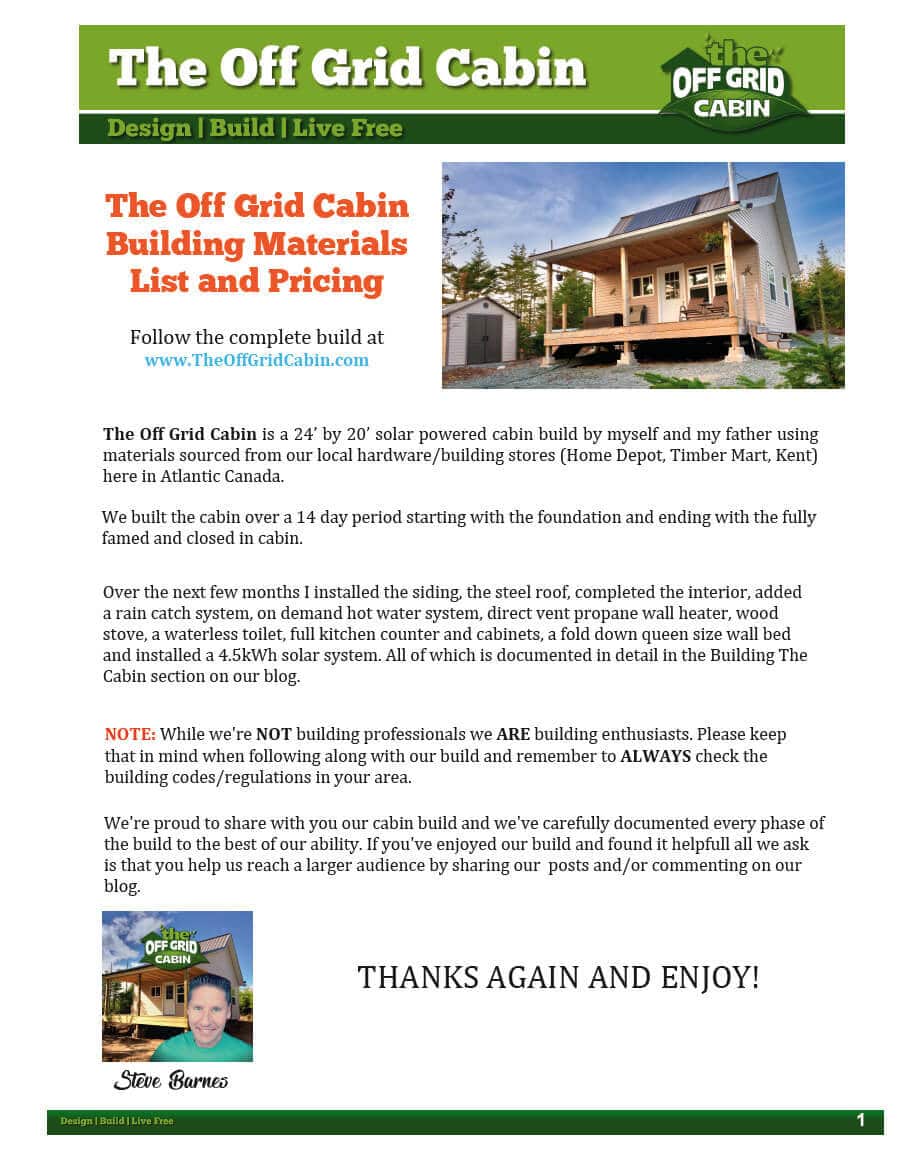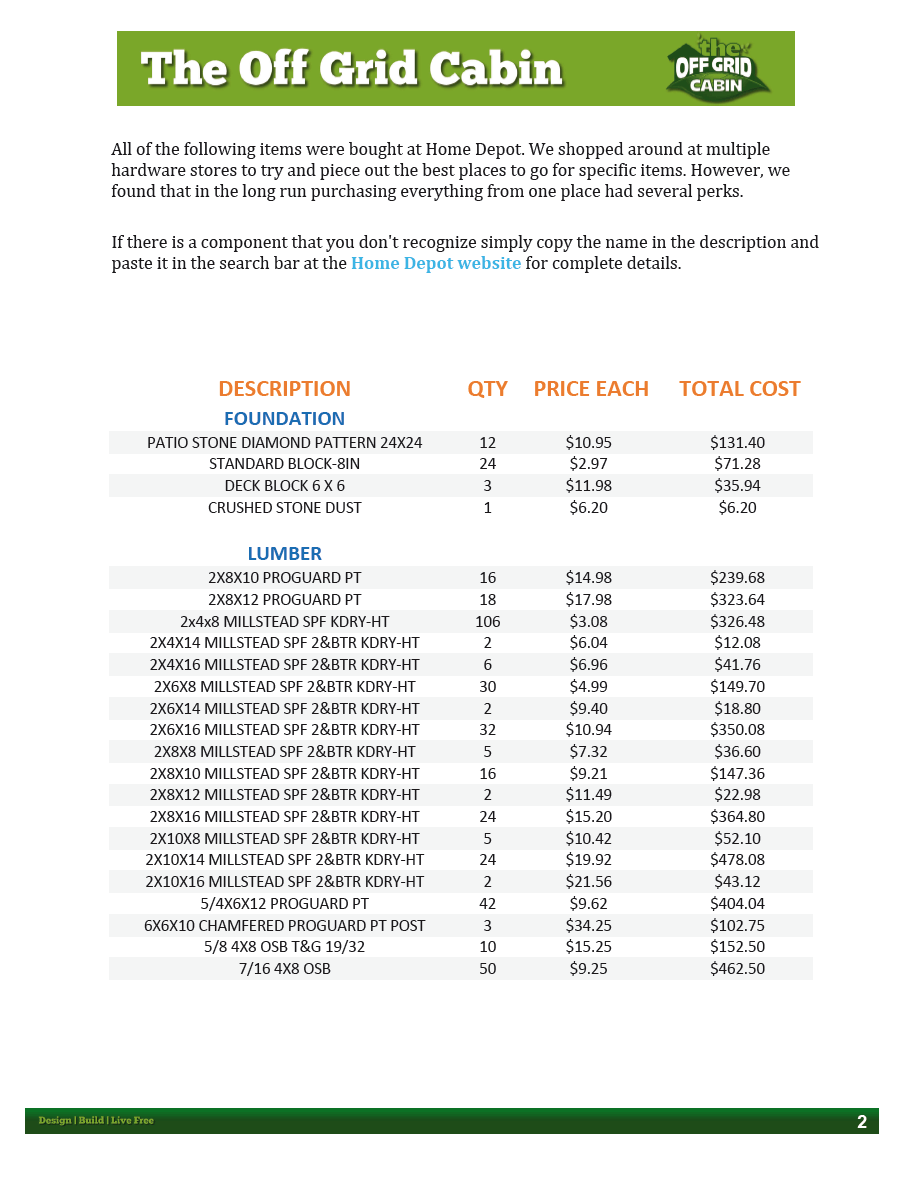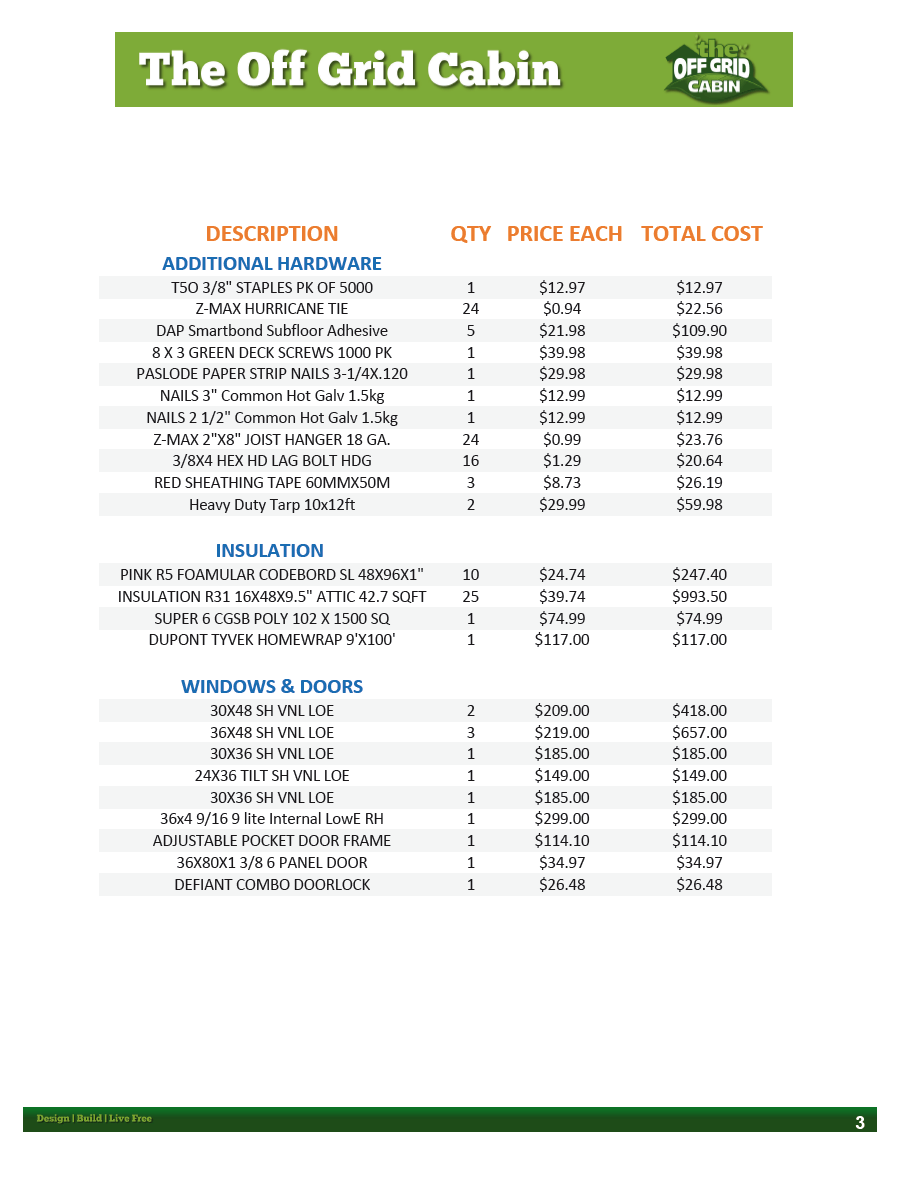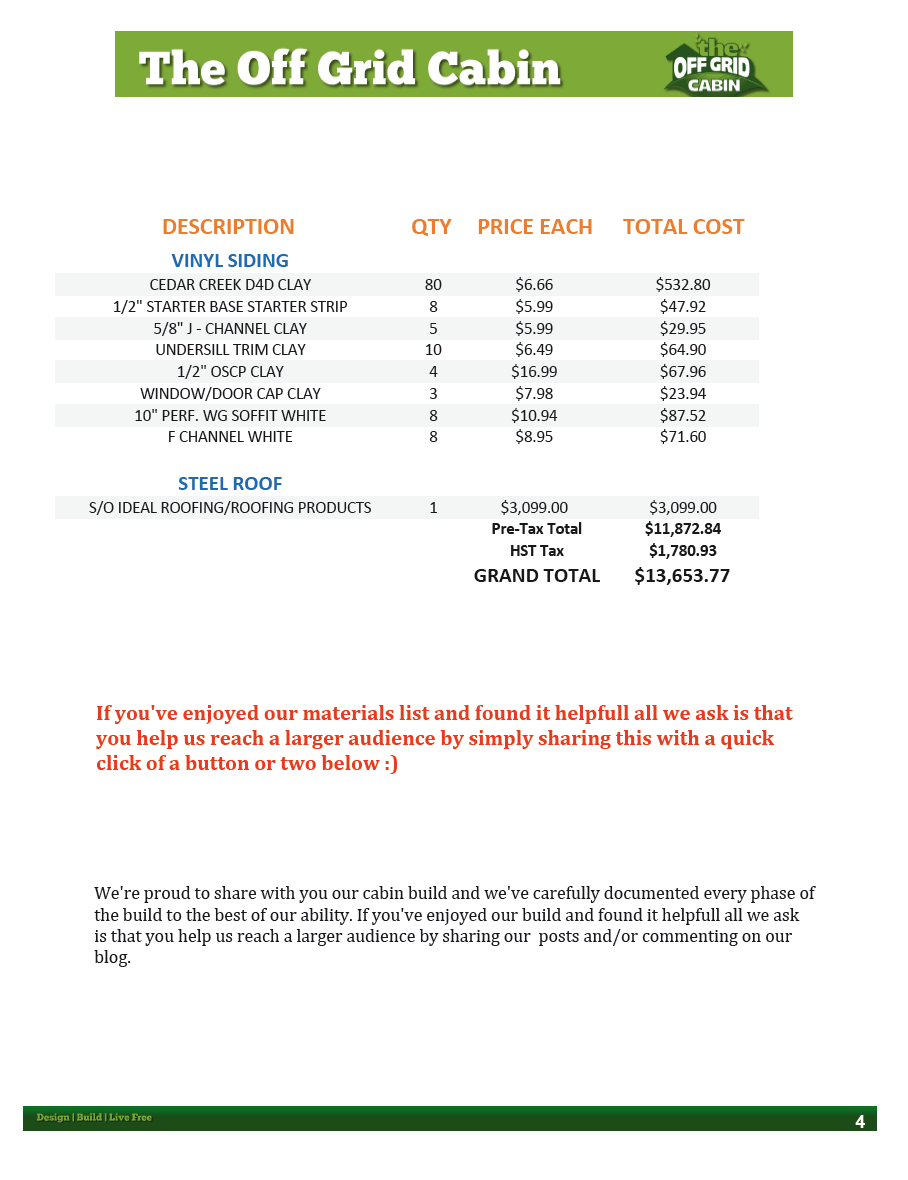 There you have it. A complete breakdown of all the building materials for our off grid home.
We have a special Pinterest Pin for all our devoted Pinterest pinners out there.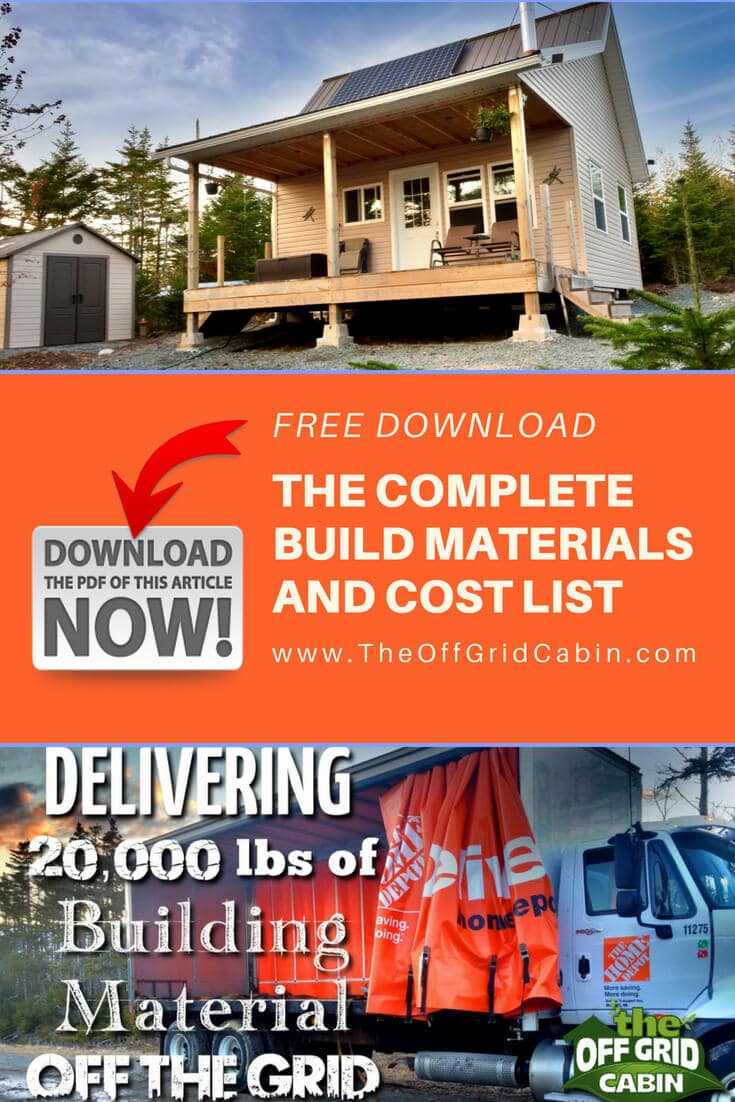 Be sure and check out all our latest posts below…