A Portable Woodstove that Heats up Tents, Yurts & Off Grid Cabins then Folds Up
You've seen camping stoves. You've seen wood-burners. Meet the Frontier Plus woodstove.
Campers and "off gridders" alike are all too familiar with drafty tents, unwanted creepy-crawlies, temperamental weather, chilly sleeping bags and all the fun that comes with "roughing it" in the great wide open. It takes a warm campfire to help remedy some of that.
Now you can bring the warmth of that toasty campfire into your tent, tipi, or tiny house. Take the chill off your bones, cook a meal and enjoy a roaring fire anytime, anywhere.
Take a look at this amazing folding wood-stove— completely portable and compact this easy-to-carry little heater can heat up any tent, hunting cabin, shed or even a van if need be. This is a kick-starter campaign concept but don't worry because we have several similar options at the bottom of this post to choose from.
The Frontier Plus from Anevay boasts a larger flue than most other small wood-stoves and includes a glass front door.
Glass window on the door, with air-wash system to keep the glass clean
Secondary air intake to allow for complete control over draw and heat output
Adjustable legs so you can adjust the stove-top to your desired height
4-inch flue, for optimum draw and ease of use.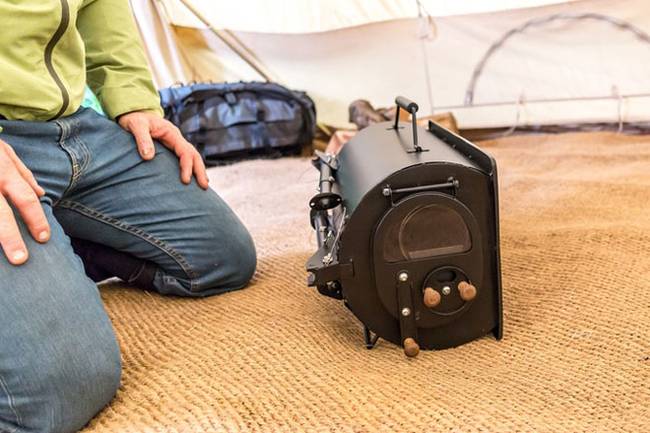 Compact and easy-to-carry.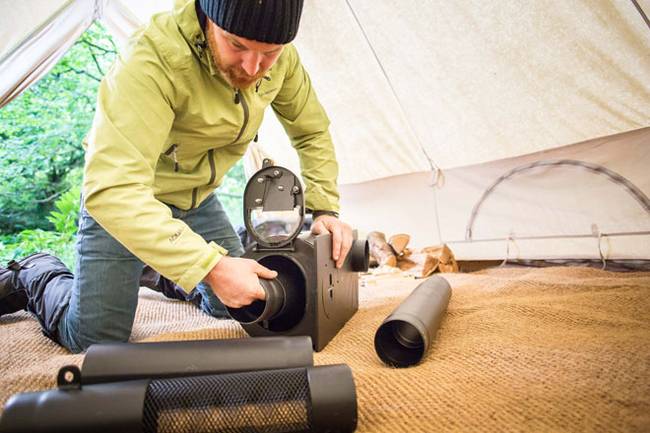 Everything stores inside the stove.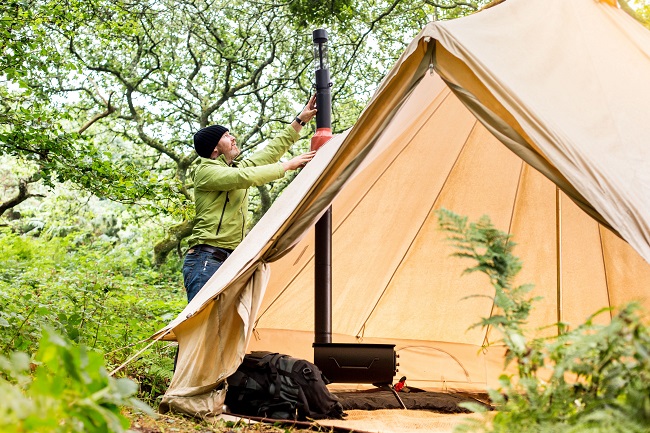 Sets up in only minutes.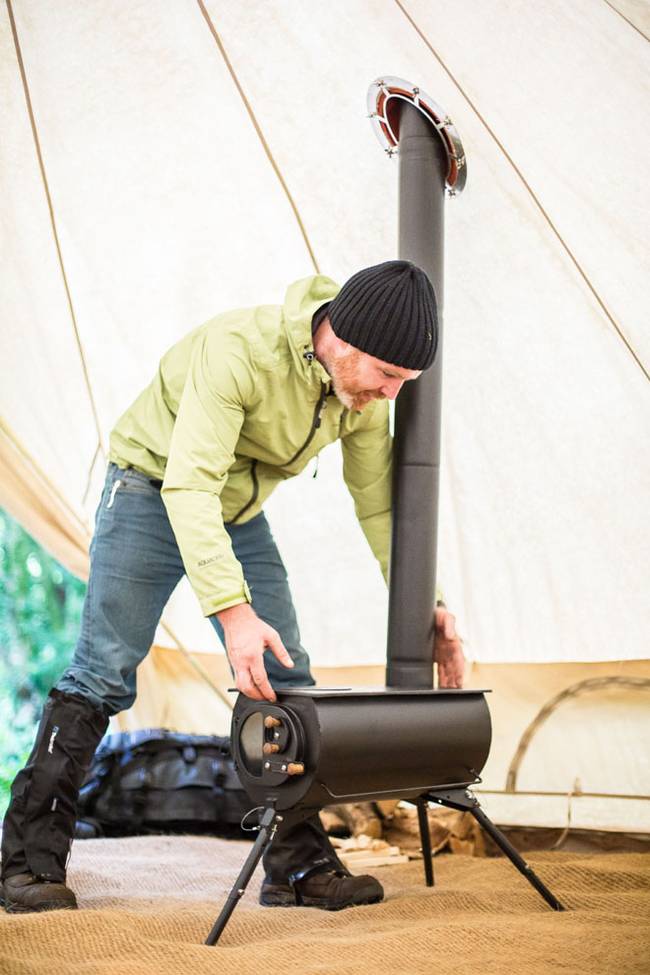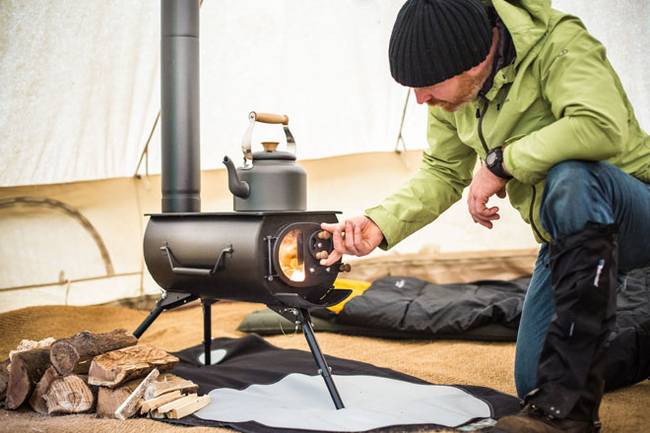 Technical specs
Weight: 16.95kg
Height (legs extended): 2.78m
Height (legs shortened): 2. 7m
Footprint (legs extended)*: 83cm x 45cm
Footprint (legs shortened)*: 71.5cm x 35.5cm
Height of top plate from floor (legs extended): 48cm
Height of top plate from floor (legs shortened): 40cm
Material thickness: 2.5mm (top plate); 2mm (body)
Firebox: 47cm x 28cm x 23cm (length x width x depth/height).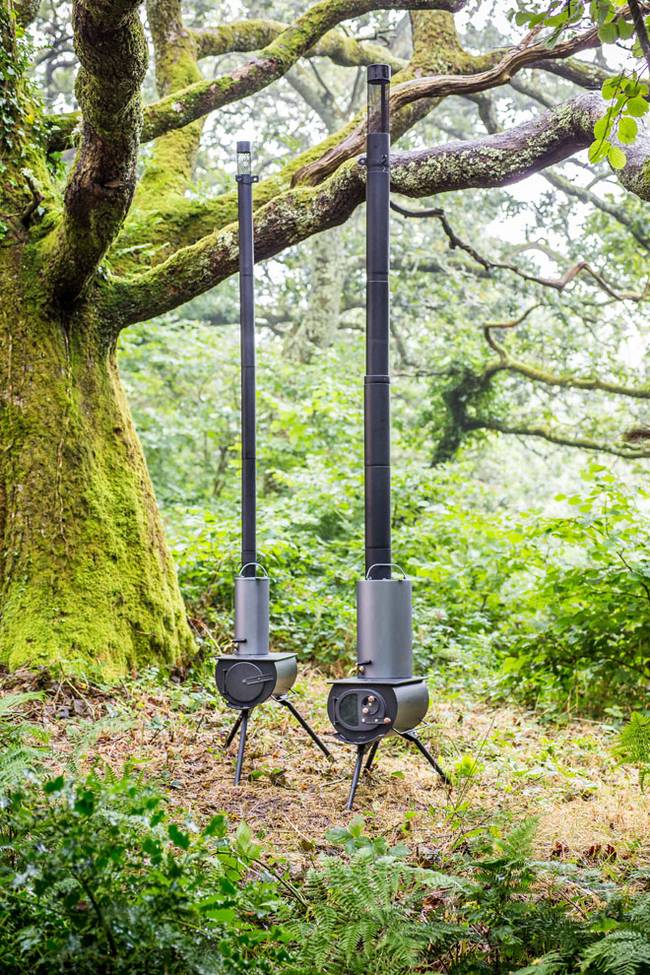 5 flue sections + spark arrestor.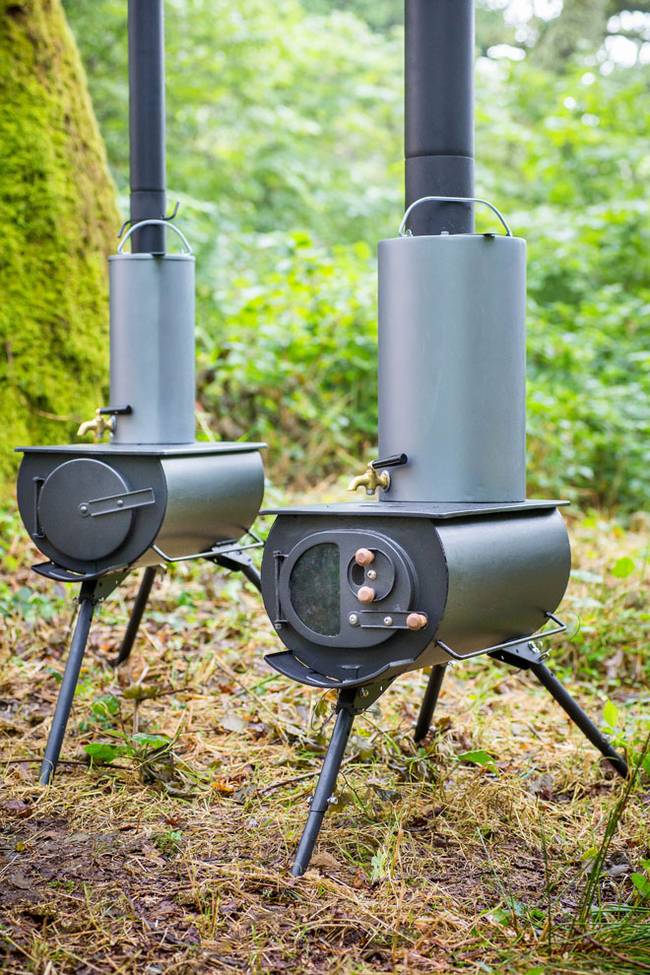 The Frontier wood-stove is around $420 USD.
Here are a few other similar but lower priced wood stoves you might like.
Guide Gear Outdoor Wood Stove
No cheap parts here, just tough galvanized steel with a high-temperature finish. And the hinged door is an even tougher cast iron with easy-control vent holes. CLICK HERE for the latest prices on the Guide Gear stove.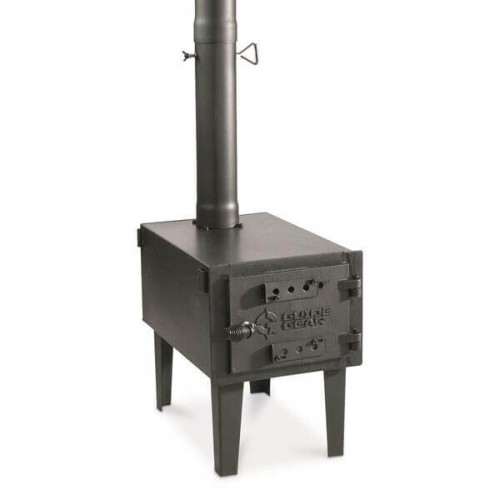 TMS Portable Military Camping Wood Stove Tent Heater Cot Camp Ice-fishing Cooking Rv
This is a great stove you can use to cook your dinner, dry your gear, heat your shelter, or just warm your hands and feet at a cold winter's night. Safer than an open fire. Small enough to transport in your car and easy to carry. CLICK HERE for the latest price on the TMS stove.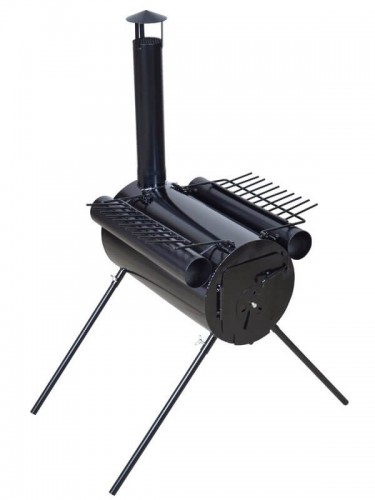 Cheers!