Best Black Friday Off The Grid Deals
Black Friday Isn't Just for the Big Box Stores
While it might seem quiet and quaint here at the cabin, that is definitely not the case over at the big box stores just a few kms away. Today is Black Friday and that means crazy, chaotic shoppers flooding through the aisle scrambling to find the best deals possible on everyday items. News flash… Black Friday isn't just for the big box stores.
While we do live off grid that certainly doesn't mean we don't shop on-line. In fact, a good number of the item we use daily here at the cabin came from Amazon including these…
Our Eccotemp on demand water heater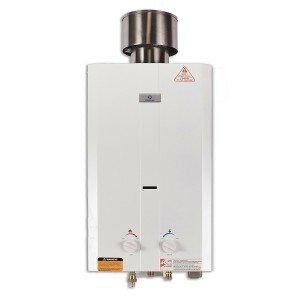 An amazing propane change over regulator that saves us from having to constantly switch tanks in the middle of winter.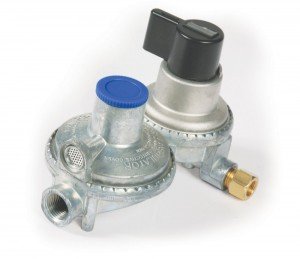 A new 11ft by 11ft storage shed for our ATV and snow plow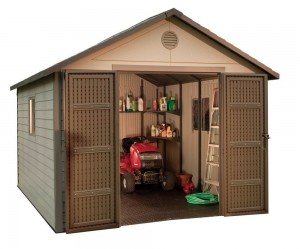 And yes even our waterless toilet we got on amazon!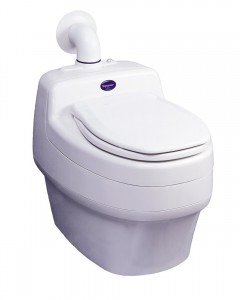 We shop there so often that we even have our own Amazon Affiliate Store. That affiliate store by the way is what allows us to keep funding the website your at right now.
More info about that at the bottom of the post.
We Did the Leg Work for Black Friday
We had a list of items that we've wanted for a while but we're waiting for today to see if they came on at a super savings or not. It seems that Amazon likes to give you the best deal no matter what and even that we found on Amazon this Black Friday and thought we'd share that list with you. Perhaps you'll to come across something you've always wanted for the home, cabin, lodge or cottage and have been waiting for.
Our Top 7 Black Friday Off Grid Super Deals
This has been making the rounds on Facebook lately and people LOVE IT! This is AWESOME! Wish I had this sooner. Sooooo much easier to chop kindling. It used to take me much longer and I almost lost several fingers. Now, I can chop away with no worries. It is heavy and sturdy and does exactly what it should.
We did a COMPLETE review of the Kindling Kracker here!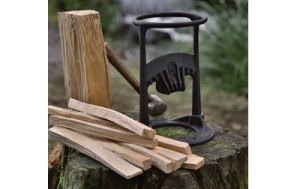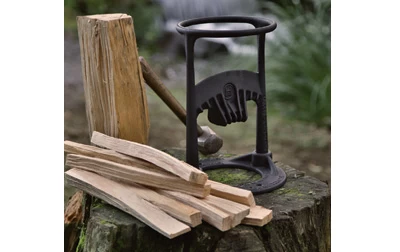 This bag it's constructed of durable polyester camo fabric and has a fully padded back panel that allows air to pass between you and the pack keeping you cool and dry. Contoured shoulder straps, adjustable sternum strap, and side compression straps balance the load for a comfortable day in the field.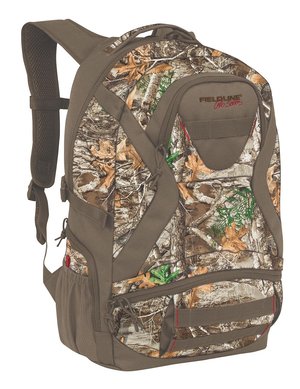 Love this flashlight! Super bright and the controls are easy to operate. First it comes on low and then toggle quickly to get onto the brighter setting. This is perfect for using the low setting for general use and if you see something that needs further investigating at the bright level toggle to the bright setting quickly. The bright setting is super bright (wouldn't need anything brighter) and lights up the entire greenbelt behind our house. On the bright setting can easily see 100 yards away. Only drawback is it is a little large for EDC pocket carry. Would highly recommend to anyone looking for a reasonably priced, high quality flashlight.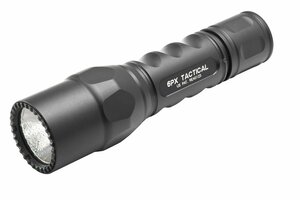 High Performance Level 5 Protection,Food Grade, Safety Kitchen Gloves for Cutting,Oyster Shucking,Fish Fillet Processing, Yard Work Doing , Labor Protecting.
I have done everything but directly stab myself in the hand while wearing these gloves and so far not even a single gray thread is out of place. I have washed and air dried the gloves several times with basic detergent and found no residue caught in the fibers nor have I had any issues with food particles getting caught in them either. Every oyster shucker out there will tell you that those particles start to smell terrible no matter how many times you wash them.
Last, but not least, they are comfortable. Unlike the steel mesh gloves or the steel wool gloves these do not feel like they are shredding my skin or giving me tetanus while I am working. These gloves are a genuinely good buy.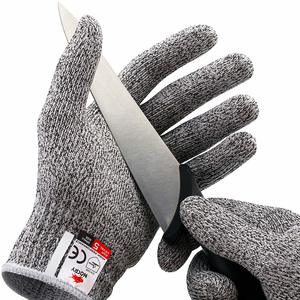 Has to be one of the best multi-tools I've ever owned. Its durable, compact, and somewhat light. I like how all the tools can be accessed without opening it completely. The case is a bit cheap as the velcro wears out quick with a lot of use. All the tools are useful except the scissors. Never seem to have a use for tiny scissors anyways. Would be nice to be able to customize or switch out parts.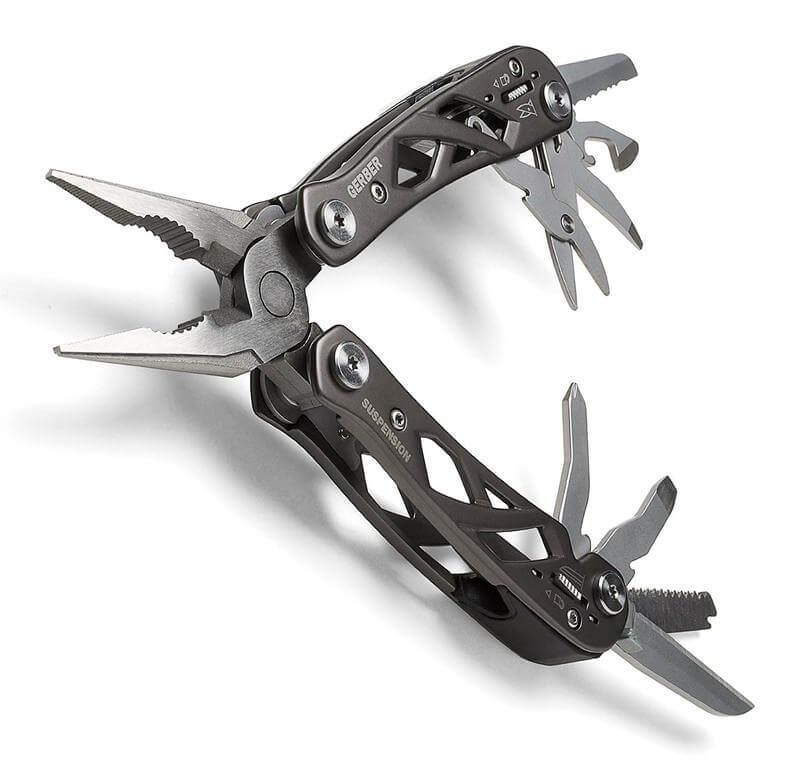 5 Modes USB Rechargeable 18650 Battery Waterproof Headlamps, Super Bright Outdoor Sports Running, Walking, Camping, Reading, Hiking, or Riding.
Quality meets budget friendly! Great light/headlamp. Powerful and works as expected. Set up for headlight is great. Size is perfect. I keep in my truck. So handy! The flashlight shape is a bonus. The 90 degree head has so many uses in tight spots. Don't underestimate it for that alone. Needs a dedicated pocket clip to go a step beyond. Highly recommended.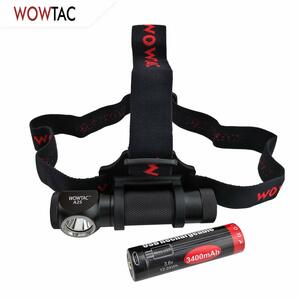 This is for the iPhone 8 / 7S / Plus, Galaxy S8 / S7 / Edge / Plus, Note 8, LG, Nexus, Pixel and Other 5V USB Devices.
Built very sturdy and delivers 18V as tested with volt/ohm meter. This unit comes with the necessary electrical cables needed for use. This folds up nicely, is compact and really lightweight. It's easy to use. One thing, you will want to keep clips and a short para-cord type rope handy on the carry handle or in the zip pouch for use thru the reinforced hanging loops to suspend it towards the sun, however, hanging clips or rope suspension tool system are not provided with this 60 Watt model. Awesome Product overall !!!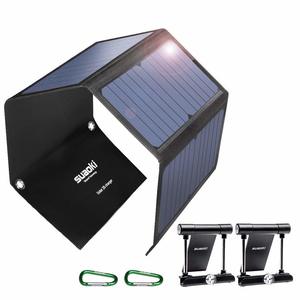 Save Everyday, Not Just Black Friday
Amazon has become the number one online retail site in the world and has over 300 million users. We're one of them and I bet you are too. the best thing about shopping on-line, especially on days like today or around the Christmas season, is that you avoid the chaos, still get the best deals and best of all get your items shipped to your home!
Shop around, compare prices and you'll often find that Amazon had the best price around.
Take advantage of our Amazon affiliate link, make it a favorite in your web browser or on your phone and use it to save money everyday!
To find out how Amazon helps us out for sending you their way through our link check this out.
Thank you again for helping support our blog!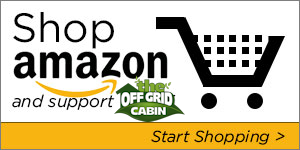 Happy Black Friday!