Tiny House Built With Just $420
Here's a story dreaming BIG and building SMALL.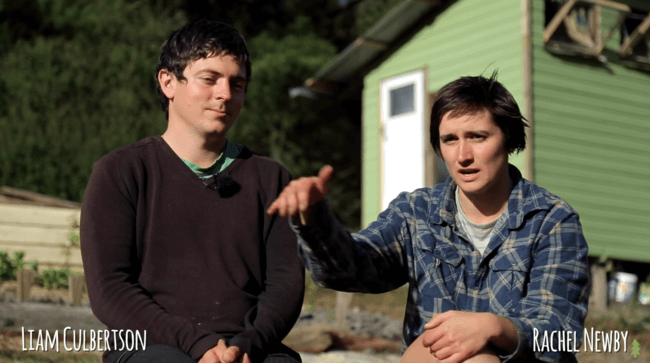 Liam and Rachael managed to use just $420 and a lot of recycled materials to build their 8ft x 8ft tiny home.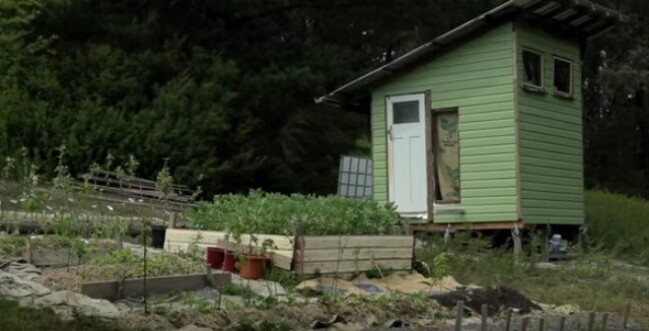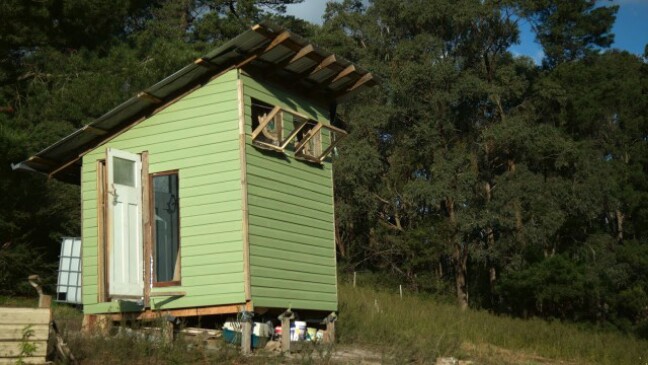 For most people their dream home is ten times even one hundred times this size. But for them it's just perfect.
Dream big sure, but live within your means and you'll live free forever.
If you let cost get in the way of your dreams and hold you back you'll most likely never achieve them. And nothing was stopping Liam and Rachael from achieving theirs.
Between them they had little to no building experience and even less tools but managed to build their home in three months. Maybe they subscribed to us and learned some building skills and techniques from our cabin building section.
You can SUBSCRIBE to our blog and stay updated with every step of our build as well!
Building the Tiny House
They asked for help only where they needed it during framing but for the most part worked on their own.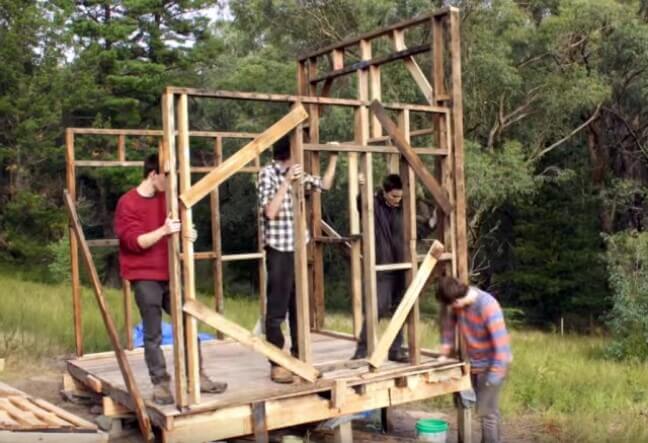 They rustled up as much material as they could from scrap piles, online at gumtree  and even the odd demolition site dumpster.
The $420 included fuel, cement, tape, wood glue, screws, some hinges and a couple window frame chains to hold the windows open. And with that they had everything they needed to begin construction on their tiny home.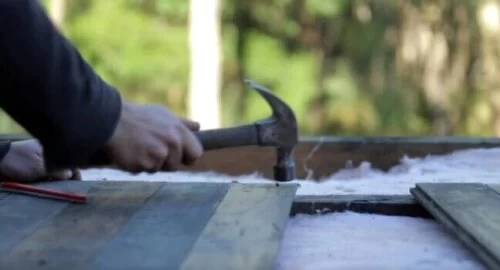 In the end they live rent free and have inspired many others to go after their dreams and not let money or skillset hold them back.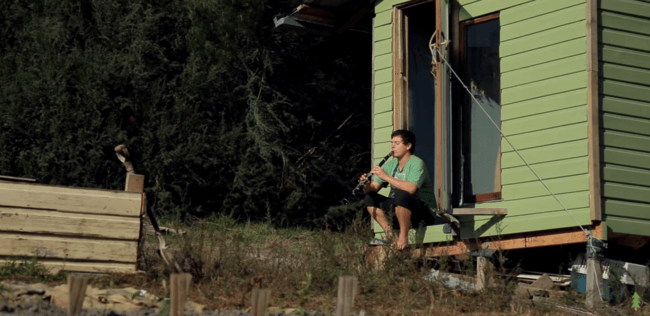 Together with other Tiny House owners they live on a community which provides social communal spaces, bathrooms, and showers. In return for the use of the land rent free they simply give back by planting vegetable gardens, taking care of the land and helping further develop its community.
I feel that most scenarios like this will start to happen where owners of unused land invite people to live on their property to develop a community and do something great with the land. – Liam
We hope you enjoyed the video and if you did it would be great if you shared it and inspired others.
Cheers!
We've also created a great PIN for all our Pinterest Fans out there.