Below you'll find all of the posts related to the design, building, finishing and upgrading of our cabin.
They are arranged from the most recent phases of the build all the way back to the very beginning.
Be sure to SUBSCRIBE and I'll send you our entire build process as well as all the newest parts of building the cabin. We provide material lists, complete cost breakdown and even the entire building procedure!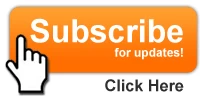 You can also use the SEARCH FUNCTION on the sidebar of each post to find a specific topic that interests you or choose a specific CATEGORY.
Get started by choosing with one of our recent building the cabin posts below or just head right to the BLOG and read everything!