Eagle Point Cabin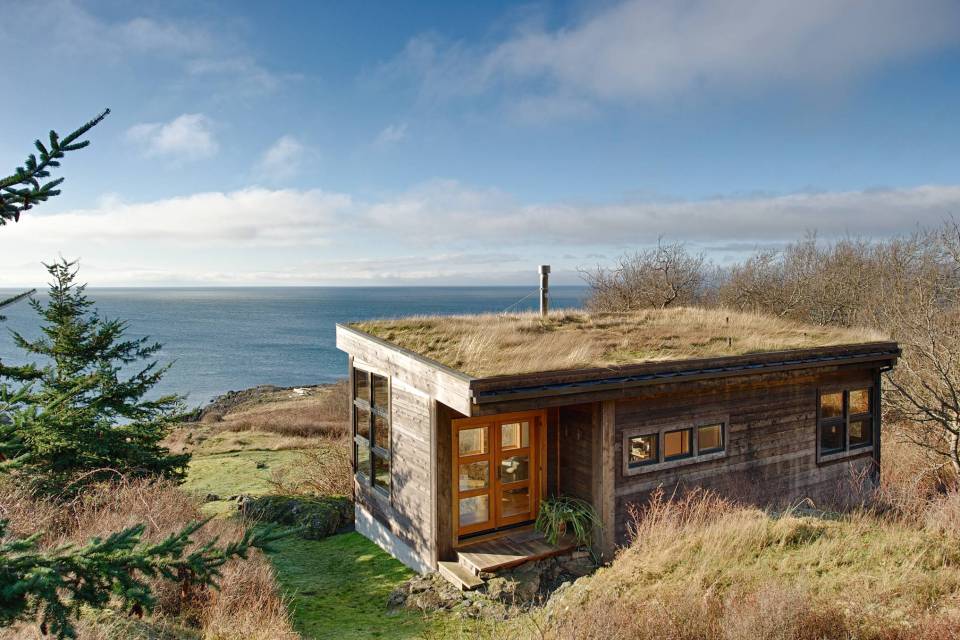 Small Cabin, Big Inspiration.
A winding nature path descends to Eagle Point Cabin where it lay nestled between a rocky outcrop and a thicket on the windswept west coast of Washington's San Juan Island. Strategically located for both privacy and protection from the winter winds.
Designed by Prentiss Architects, the rectangular Eagle Point Cabin is clad with rustic unfinished wood siding and topped with a sod roof that easily fuses with the natural backdrop. From a distance, you might easily mistake this modern beauty for a simple homesteader's cabin. However once inside you quickly realize this is not your typical off grid cabin. The interior is anything but rustic. The windows are extensively wooden with custom cabinetry and high-end finishes.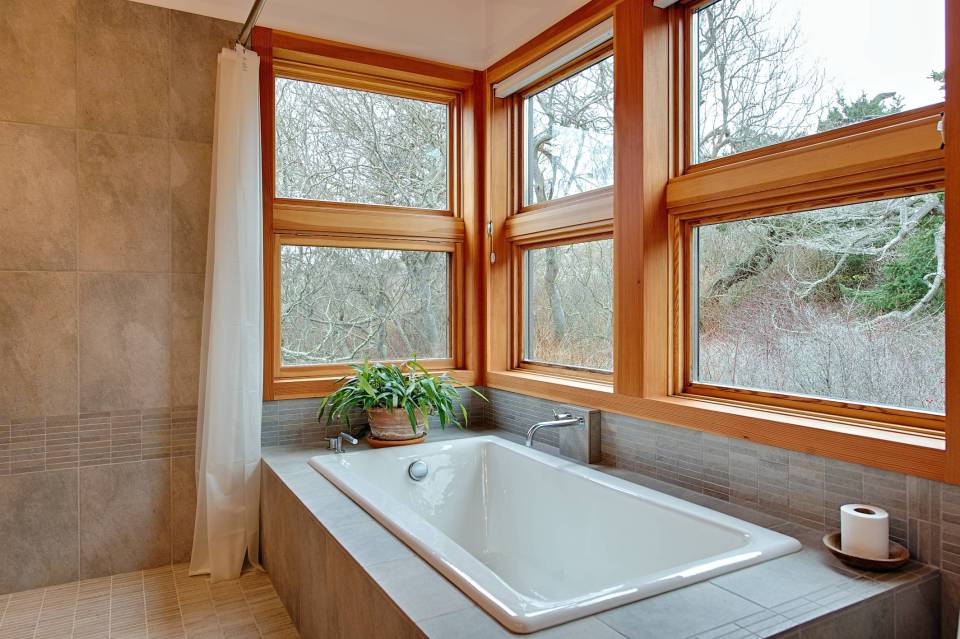 Overall square footage is 688ft (63.9 m2) but seems cavernous thanks to a well-designed floor plan. The kitchen serves as the backbone of the cabin and serves as a transition from the living space to the bedroom/bathroom. Light pours in through the large corner windows in both the bedroom and four-piece bath. The living room ocean vista is matched only by the picturesque Olympic Mountains. The bath and bedroom view take advantage of the ever changing vegetation.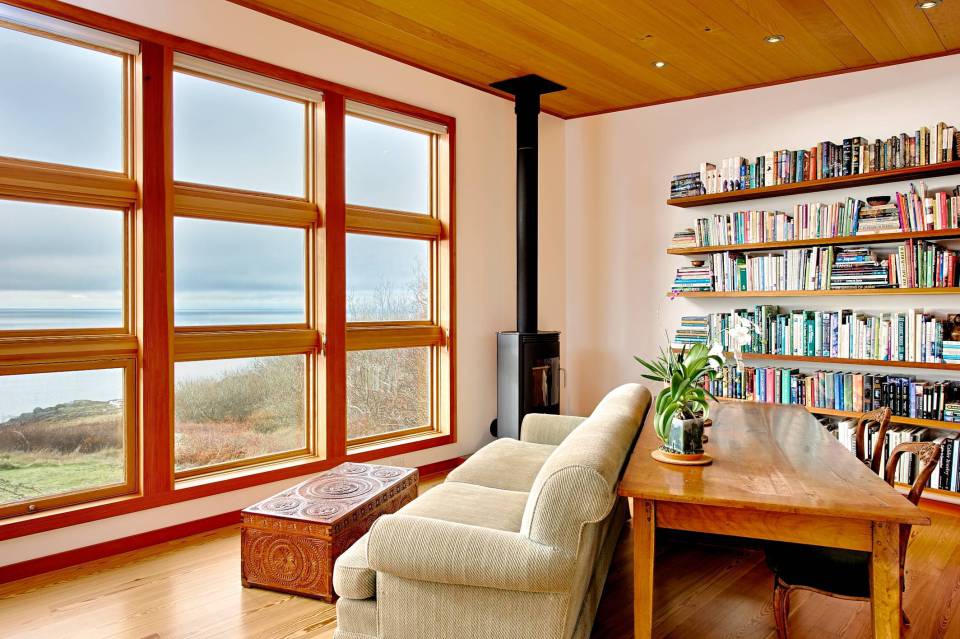 The green roof keeps the cabin well-insulated. The walls contain 8" of insulation and the northern facing windows are all triple-glazed. The sun exposure in winter make up 80% of the heat required. While there is a small wood stove and radiant heaters the winter sun does a fine job of keeping the cabin toasty warm. The chosen finishing materials probably made this cabin quite expensive, but substituting standard-sized windows or sliding doors and flat-pack cabinets would turn it into a fairly economical home.
We love the simple rectangular floor plan and single-sloped roof design. This is the kind of smaller off grid home that we love to build. If you're looking for design ideas for building your own off grid cabin then check out our cabin floor plan. We included a loft to reduce the footprint but add additional living space.
If you've enjoyed this cabin design then be sure to share it!