Derek Diedricksen's Off Grid Tiny House
This is Derek's Off Grid'n Funky Off Grid Tiny House
In this episode/vlog shoot, Derek "Deek" Diedricksen shows us a more updated look at one of his tiny house in the backwoods of Vermont, one that he and his brother started when they were 22 and 18.
This cabin off grid home was mainly built with hand tools, and is only lit by candle, lantern, and solar light.
It's also the upcoming site for his "Tiny House Summer Camp 2", where for four days attendees will build, camp, fish, camp in the woods (and in cabins), design, and be treated to the first annual "Lit By Lanterns" folk fest deep in forest.
Derek has worked and designed with/for HGTV, The DIY Network, The History Channel, Better Homes and Gardens, and beyond.
He runs www.Relaxshacks.com where you can find info about his hands on workshops.
Derek's Tiny House Video
Derek "Deek" Diedricksen: Micro-Architect & Tiny House "Mad Scientist"
The filmmakers behind "TINY: A Story About Living Small" visit Derek Diedricksen, the micro-architect and author who has been featured in The New York Times, NPR, Readymade and MAKE Magazine.
Deek Diedricksen's New Book on Tiny Homes
When Derek turned 10 his father handed him the book Tiny Tiny Houses by Lester Walker. Since then he's always had an affinity for small, modest houses.  Together with his artistic abilities, wild imagination, and his love for small houses, he self-published Humble Homes, Simple Shacks, Cozy Cottages, Ramshackle Retreats, Funky Forts, and Whatever the Heck Else we could Squeeze in Here in 2009. This book is a collection of Diedricksen's creative/imaginative sketches for building small houses, shacks, cottages, and forts and we think you'll love it.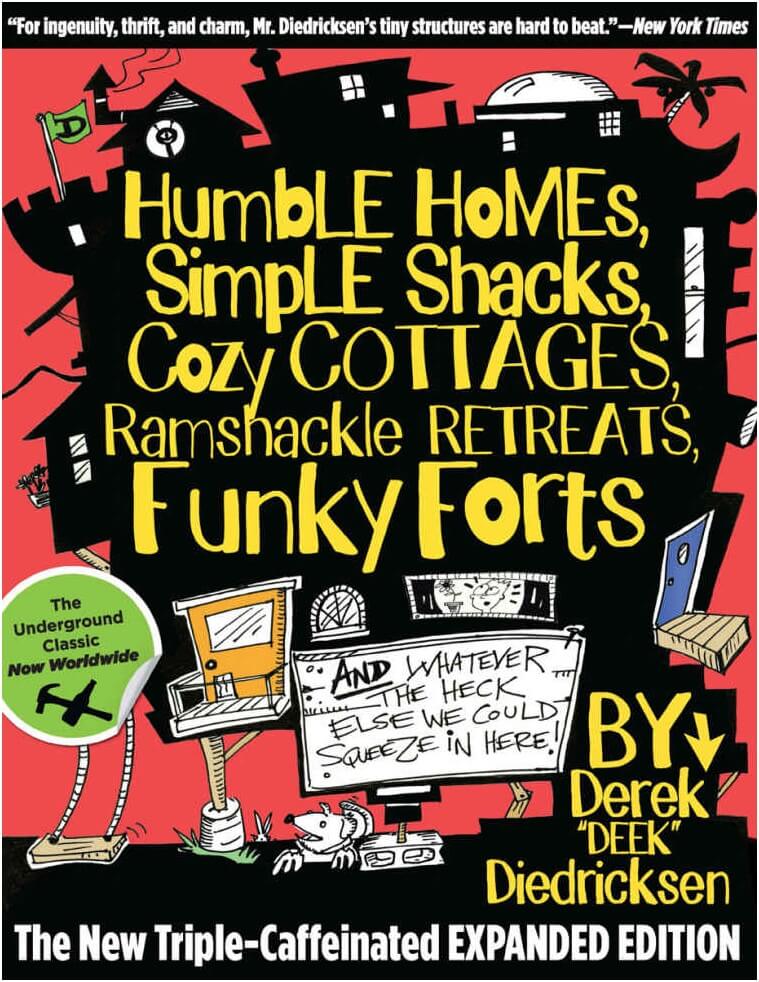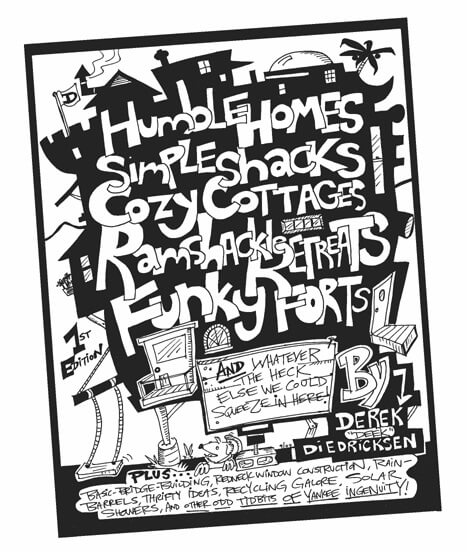 Here's an interview with Derek you'll enjoy.
We Got The Bug To Build Too Derek!
Be sure and follow along with our off grid cabin build.
We're not going quite as "rugged" as Derek as our cabin will be for year round use in the Canadian winters/summer.
Be sure and subscribe SUBSCRIBE to access all our off grid goodies!
Your Turn
If you found this post inspiring, helpful, informative, enjoyable or otherwise cool then please LIKE & SHARE!
We also always make a Pinterest photo for those avid pinners out there!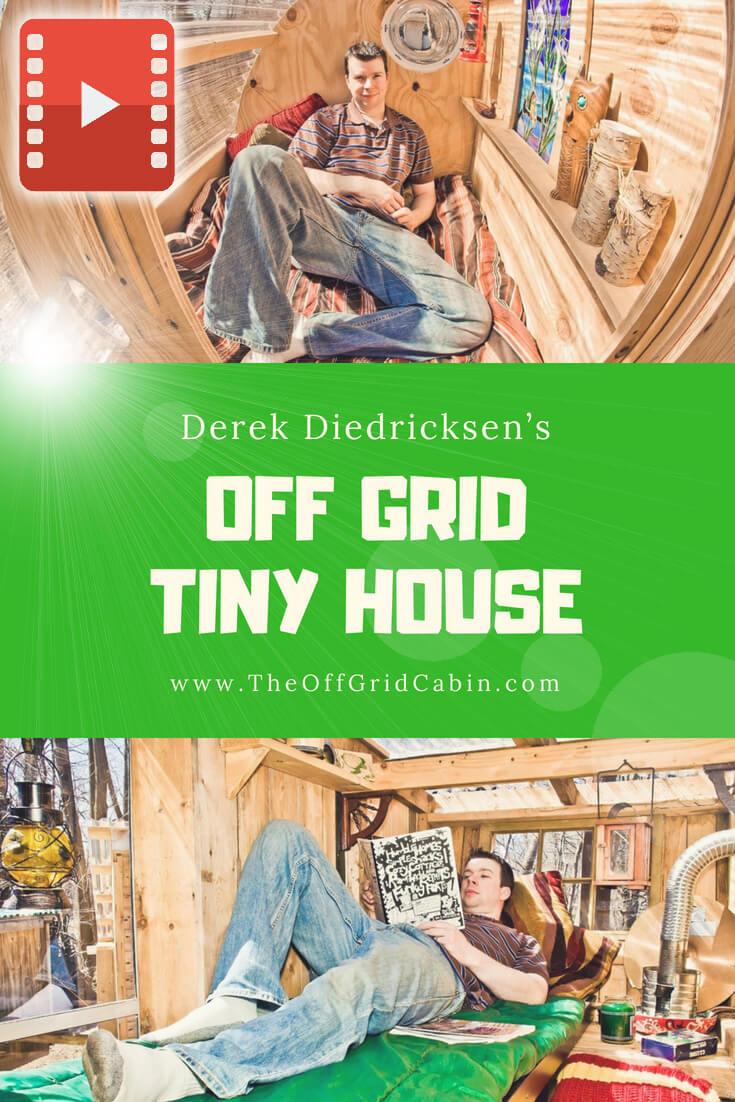 P.S. If you found this post interesting then you may also enjoy our TOP 6 MOST POPULAR POSTS