Big Things Can Come In A Tiny House
What would you say is the fastest growing segment in the real-estate world today?
If you guessed the tiny house, your right!
What is a Tiny House and the Tiny House Movement?
A tiny house is a small house that is typically sized under 600 square feet.
The Tiny House Movement is the architectural and social movement that advocates living simply in small homes. Some of these people buy their tiny house and some choose to build their own. The reasoning behind people wanting to build tiny is normally one of three reasons: To save money, to simplify their life and to help the environment. There are both pros and cons to going to a tinier way of life. ~ TinyHomeBuilders
Alabama Custom Cabins have several custom built cabins and tiny homes to browse through. They kindly share the floor plan for each model. You can check them out here at Alabama Custom Cabins
Small Size and Big Living
This tiny house has a foot print under 500 square feet but has enough room to live big!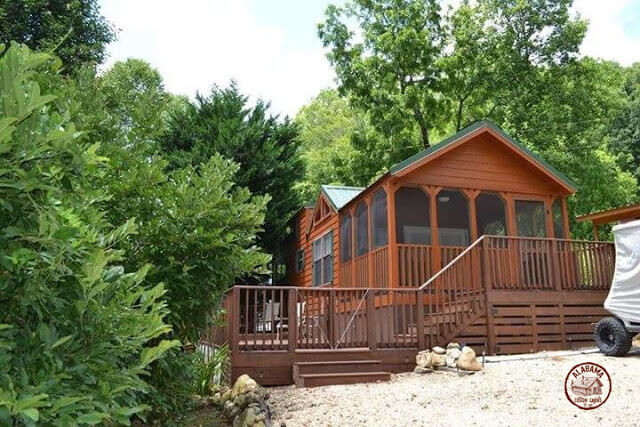 With an internal space of just 364 square feet this tiny home (model ACC-02) is just the right size if you've got a spot of land and are looking to downsize, maintain a small footprint and still want enough room for a family.
This home has two bedrooms and is quite spacious thanks to the excellent floor plan.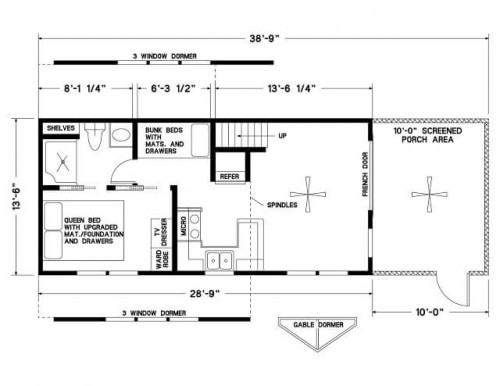 It's interior size stretches 28'9″ x 13'6″ and a also boasts a roomy adjacent screened porch.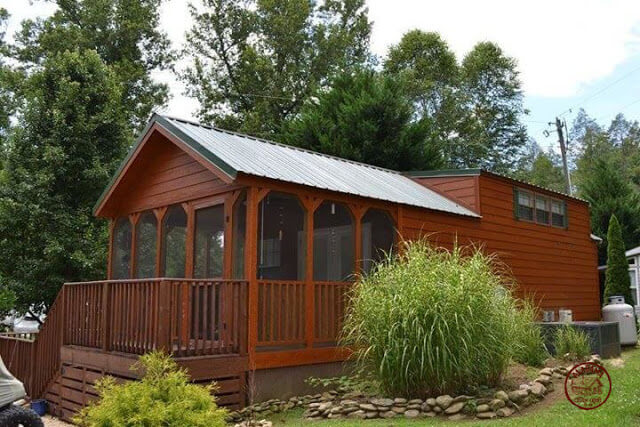 The master bedroom comes with a queen-sized bed, a wardrobe, and a dresser.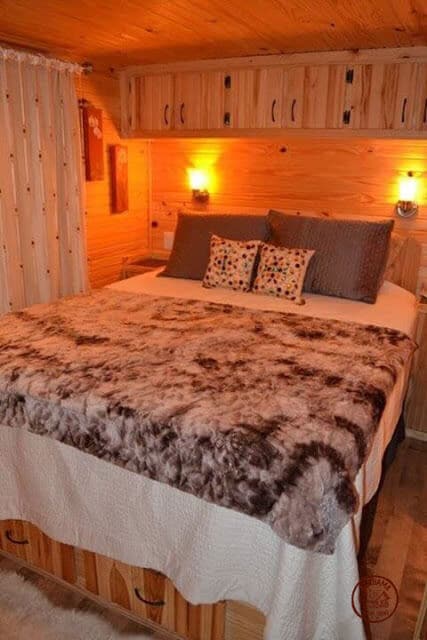 There's also a second bedroom with bunk beds, a kitchen, bathroom, and a comfortable living room.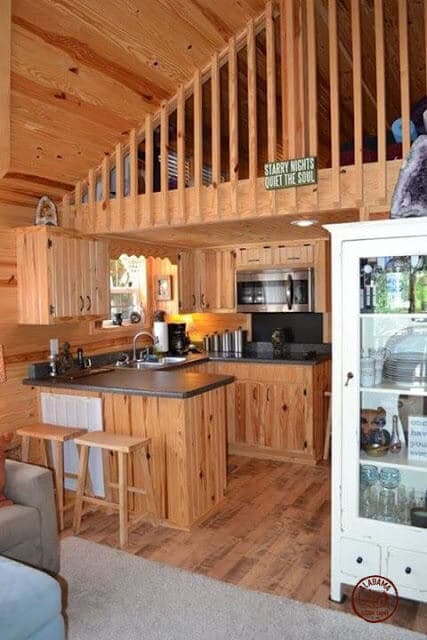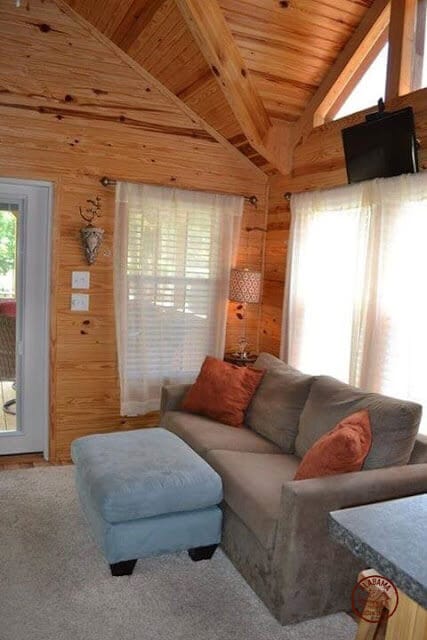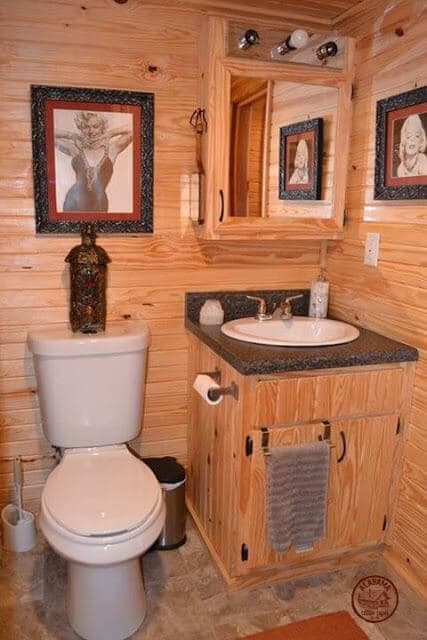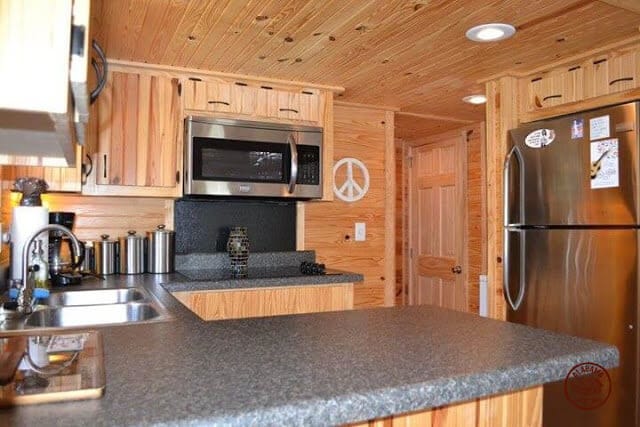 For more information and/or to order a cabin, contact Alabama Custom Cabins here.
Extra Off Grid Goodness
Be sure to SUBSCRIBE and join us on a cabin building adventure as we build our own 20' x 24' solar powered off grid cabin.
Below you'll find some of our most popular posts and featured builds.
For all our Pinterest Fans here's a pin just for you…